Ruger 10/22 that has been built into a smooth as silk tac-driver!
This rifle has a Boyds Ulta-Lite stock(in nutmeg laminate finish), a Tactical Solutions carbon fiber ultra lite .920 barrel, a Timney trigger set at 1.75 pounds, and comes with the Ruger scope mounts.
The scope is a 6.5-24x50 fine target scope, and is icluded. This is an awesome little gun! This rifle has been a head turner at every shoot I have entered, and it is super fast and dead on accurate. It is unbelievable light without giving up a bit of accuracy. The chrome-lined barrel gives no flex at all for tac driving consistency, while making the gun super fast from target to target. The trigger is super sweet!
Ruger Race Gun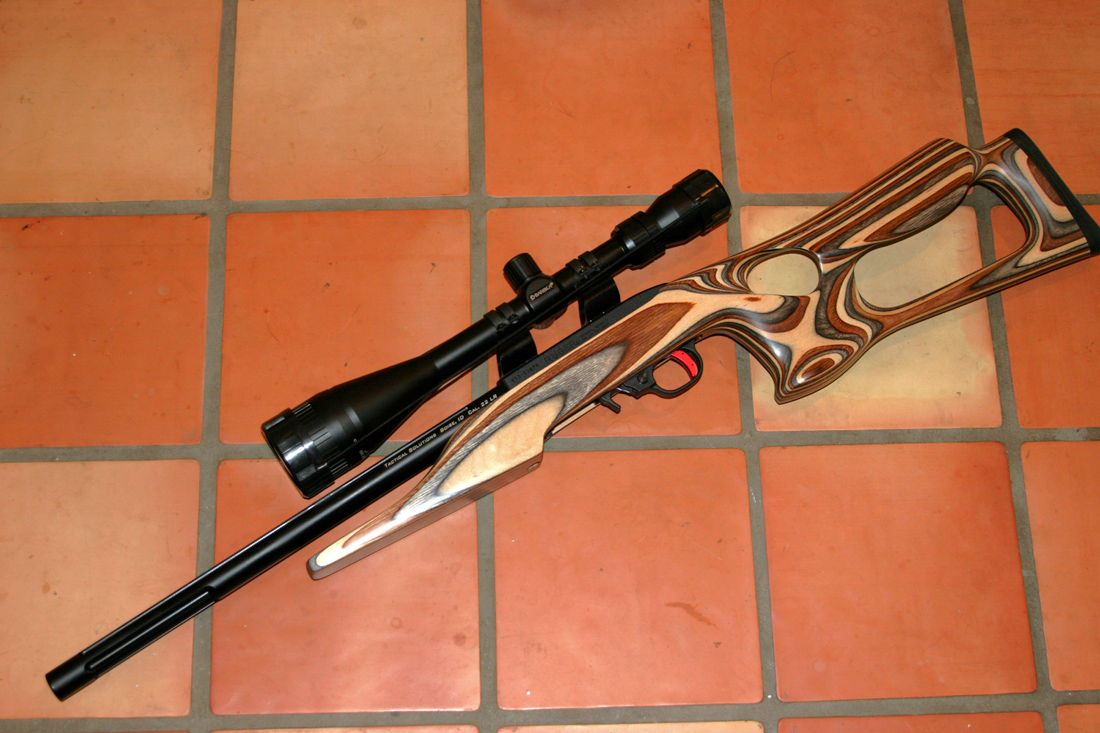 22 LR Tac Driver